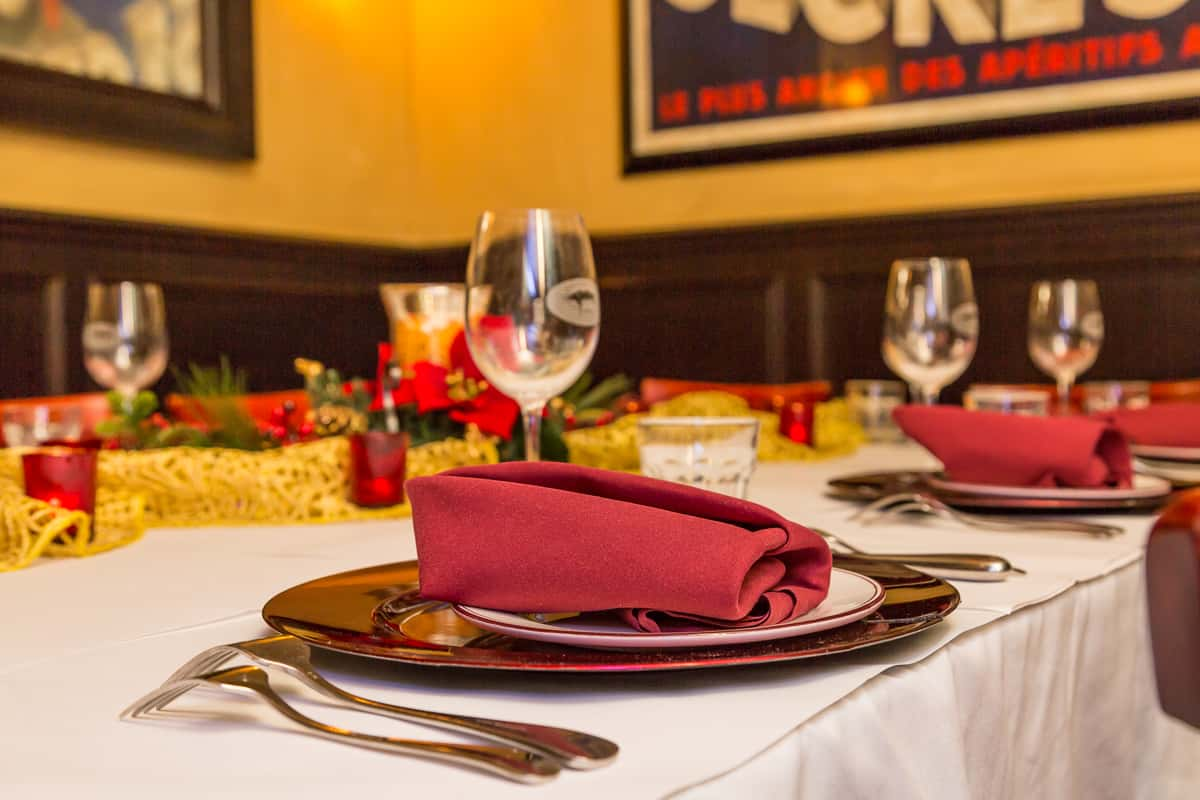 Private Dining
Santana Row
La Salle de Famille
Cozy private room seats 12. Velvet curtains at the entrance of the room may be kept opened or closed.
La Salle des Amis
Seats 70 people for a sit down meal and offers dedicated phone and fax lines as well as a covered outdoor terrace. Easily divides into 2 for smaller parties of 25 or less.
Le Cirque
Circus themed enclosed patio seats up to 35 for dinner, 50 for a cocktail party.
La Grande Plaza
This private outdoor area seats up to 40 for dinner, 60 for a cocktail party.
Buy Out
Have a much larger group? For 220 or less guests, we are happy to close the entire restaurant.