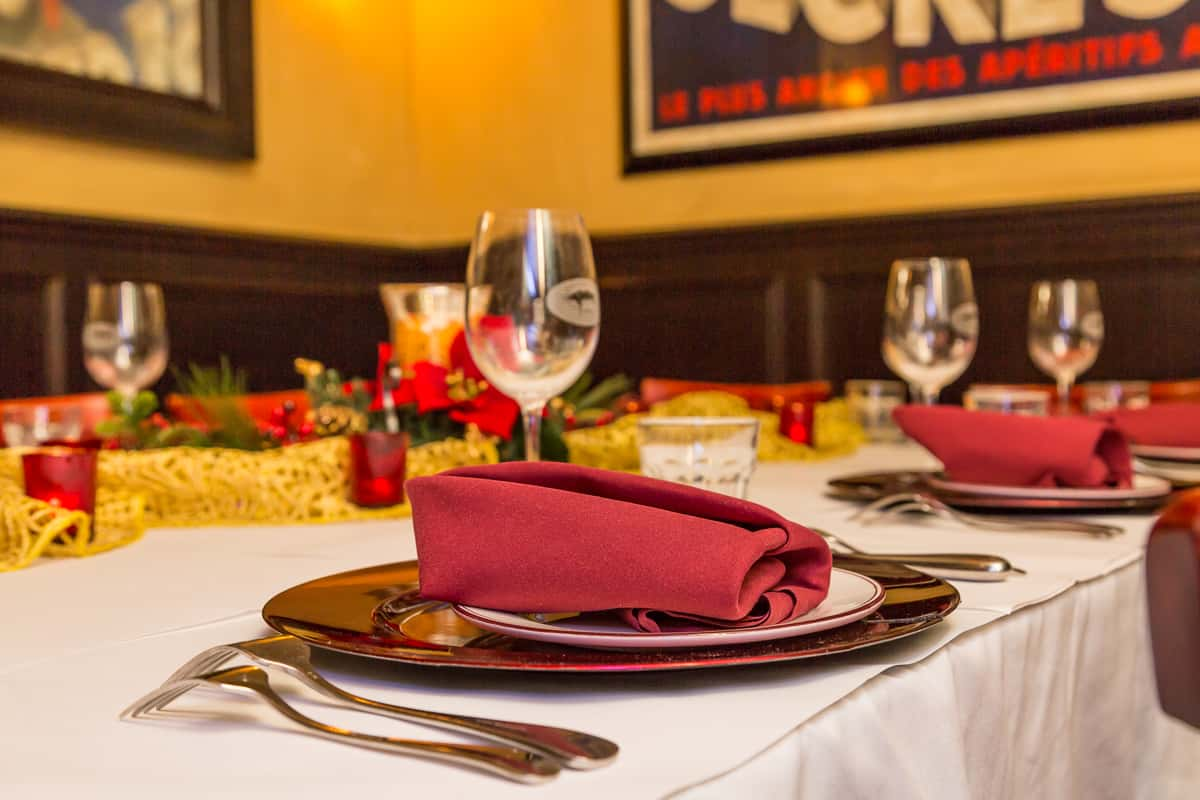 Private Dining
Santana Row
La Salle de Famille
Cozy private room seats 10. Velvet curtains at the entrance of the room may be kept opened or closed.
La Salle des Amis
Our modular private room that can seat up to 60 guests. This room features colorful antique French posters, crystal chandeliers, and windows that open up to the Petit Patio. Floor to ceiling sliding doors separate the room into two halves seating up to 18 in the front half and up to 28 in the back half.
Le Cirque
Our Circus themed enclosed patio can hold up to 30 guests for a sit down dinner or cocktail reception.
La Grande Plaza
This private outdoor area seats up to 40 for dinner, 60 for a cocktail party.
Buy Out
Have a much larger group? For 220 or less guests, we are happy to close the entire restaurant.
Petite en Volant Catering
Bring our French favorites to your table with our catering options! 
Our menus feature the best we have to offer, from salads and sandwiches to classics like Beef Bourguignon, Duck Confit, or Roasted Chicken.
Contact us about your upcoming event and we'll be in touch shortly!