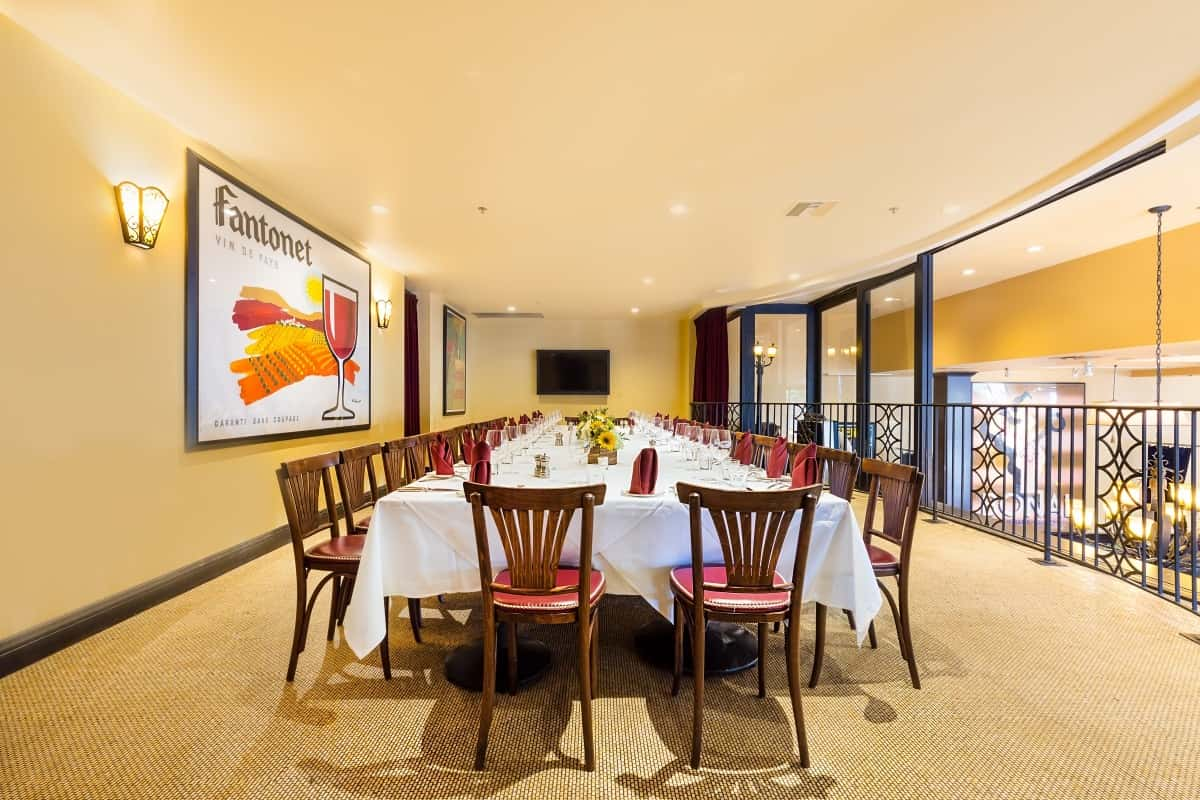 Private Dining
Menlo Park
La Salle de Amis
The private dining room accommodates 50 seated guests and 65 guests for a standing function. Our beautiful mezzanine overlooks our main dining room, and sliding glass doors can be open for a more lively feeling or closed for an intimate affair. It is suited for any audio or visual presentation.
Terrace
Our patio in front of the restaurant provides a lively outdoor group space. Patio umbrellas and heat lamps keep it comfortable day and night.
Buy Out
For very large groups, you may want to consider reserving an entire section or even the entire restaurant for your event. We would love to assist you in arranging a company party or any large scale event that you might be planning.
Petite en Volant Catering
Bring our French favorites to your table with our catering options! 
Our menus feature the best we have to offer, from salads and sandwiches to classics like Beef Bourguignon, Duck Confit, or Roasted Chicken.
Contact us about your upcoming event and we'll be in touch shortly!