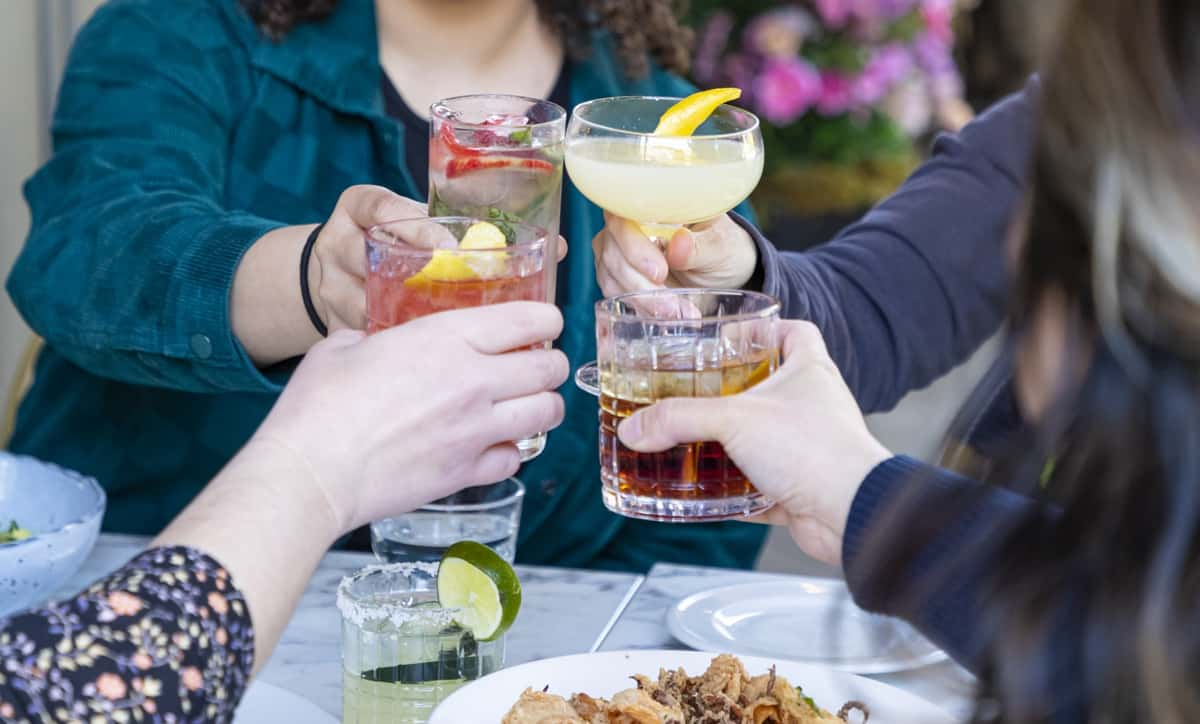 Sober October at Left Bank Brasserie: Celebrate with Non-Alcoholic Libations
Sober October at Left Bank Brasserie: Celebrate with Non-Alcoholic Libations
As autumn leaves begin to fall, many take this season as an opportunity to participate in Sober October, a month-long break from alcohol to re-focus on health and well-being. But who said taking a break from alcohol means taking a break from enjoying refreshing beverages?
Left Bank Brasserie invites you to experience a Sober October like no other. Our establishments, deeply rooted in Parisian culture and bohemian spirit, celebrate the joie de vivre. And this month, we're spotlighting our non-alcoholic drink options that ensure everyone, regardless of their drink of choice, can partake in the charm and ambiance we provide.
Non-Alcoholic Delights from our Menu
Ritual Zero Proof Mocktails: Just because you're abstaining from alcohol doesn't mean you have to miss out on the experience of a well-crafted cocktail. Our Ritual Zero Proof mocktails are meticulously crafted to replicate the flavors and experience of traditional cocktails but without the alcohol. They are a delightful treat, refreshing, and full of layered tastes that will make your Sober October enjoyable.
CBD Drinks: A modern twist on the non-alcoholic beverage experience, our CBD drinks are not only refreshing but they also offer a unique relaxation experience. Perfect for winding down after a long day or getting into a relaxed mood for an evening out.
Refreshers: Crisp, cool, and bursting with flavor, our range of Refreshers are a testament to our commitment to quality and taste. Each drink is made with the freshest ingredients, ensuring a burst of flavor with every sip. They are the perfect accompaniment to our French cuisine.
The Essence of Sober October
The aim behind Sober October isn't just about giving up alcohol but rediscovering the joys in the simpler, subtler flavors of life. At Left Bank Brasserie we firmly believe that every guest should be treated to a top-tier experience. And with our array of non-alcoholic beverages, we ensure that you don't miss out on the iconic alfresco dining of France, even during Sober October.
So, whether you're participating in Sober October or just seeking a non-alcoholic alternative, remember, Left Bank Brasserie is here to serve you a refreshing experience, reminiscent of the Parisian streets and the Bohemian spirit of the Seine's Left Bank.
Cheers to a healthy, happy, and refreshing Sober October! We look forward to hosting you soon.