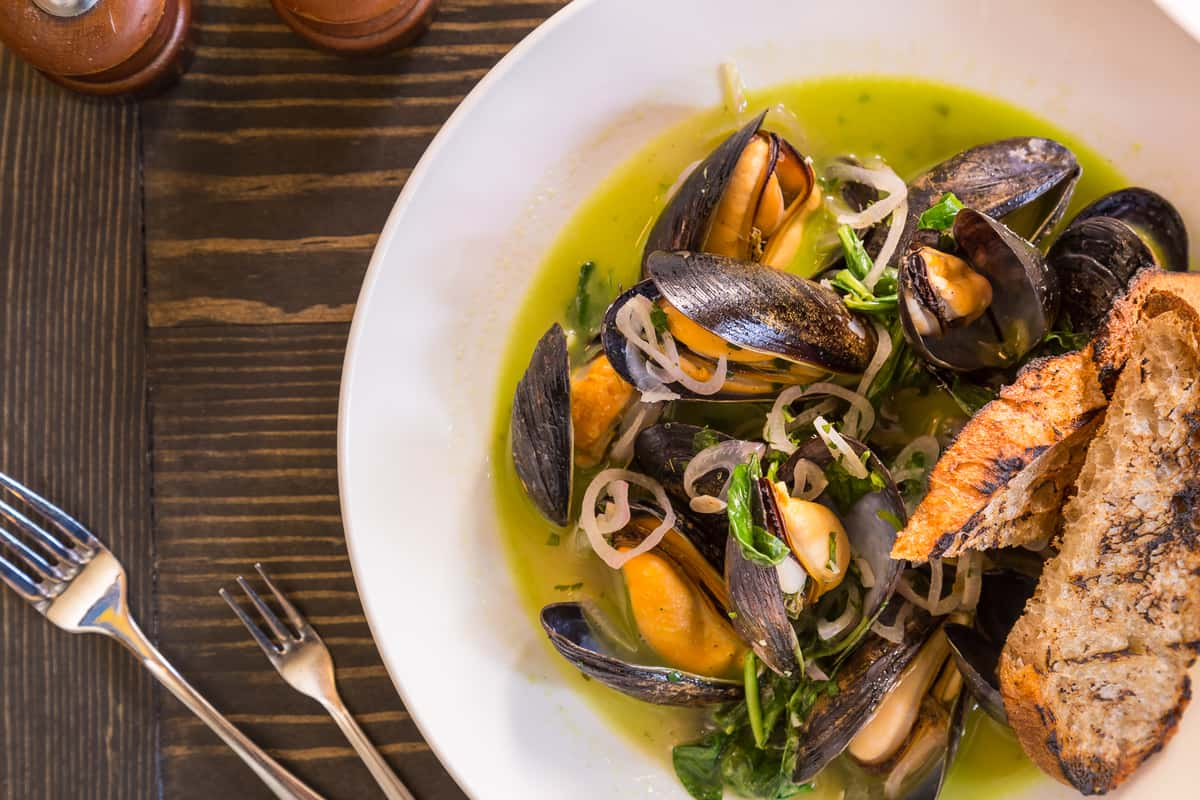 Rose All Day
Rose All Day
Who doesn't like the sound of drinking rosé all day? Well, that's exactly what you can do here at Left Bank. Be a true Parisian for a day and have a glass (or bottle) of our Fleurs de Prairie rosé from the Cotes de Provence of France. That's why they call rosé "Summer Water" since you'll find yourself sipping this drink all summer long. Dating back to ancient Greece, the first recorded wines were rosé, which were watered-down field blends of both white and red grapes.
Today, the practice of mixing white and red wine is highly disregarded. Although it was originally produced in Greece, grapevines were brought over to Massalia (modern day Marseille) in southern France. The Romans eventually landed in Provence, where it is still known as the dedicated wine region, specializing in rosé. Although rosé seems to be all the rage these days, it wasn't just a few decades ago. In the 1990s, the worlds of rosé and fine wine were completely separate. Sommeliers would never serve a pink bottle because serious wine drinkers would never ask for it. rosé went from being served at cafes and cheap restaurants to luxury resorts and beach destinations.
The year 2017 marked the first time that rosé replaced French red and white wines as the top category seller in the U.S. Rosés from Provence—the preeminent region in France for producing rosé wine—topped 2 million cases in the U.S. on 14% growth last year, according to French government agency Business-France. Most rosé and Provence rosé tend to be on the dry side, although some can be medium or sweet. Today, rosé is produced when the skins of red grapes touch wine for only a short time. Where some red wines ferment for weeks at a time on red grape skins, rosé wines are stained red for just a few hours. The winemaker has complete control over the color of the wine.
Rosé is a versatile wine and can be paired with a variety of cuisines, but is well paired with light meals. It's amazing to see how far rosé has come from being the underdog of the wines into what has become a full-fledged lifestyle of "Rosé All Day". The mainstream success of rosé has been steadily skyrocketing with no sight of halting. Maybe it's the obsession with all things pink or its light, sweet taste but women (and men) all flock to this blush wine during the summer and year-round. Come enjoy summer and share a glass (or two) with us!