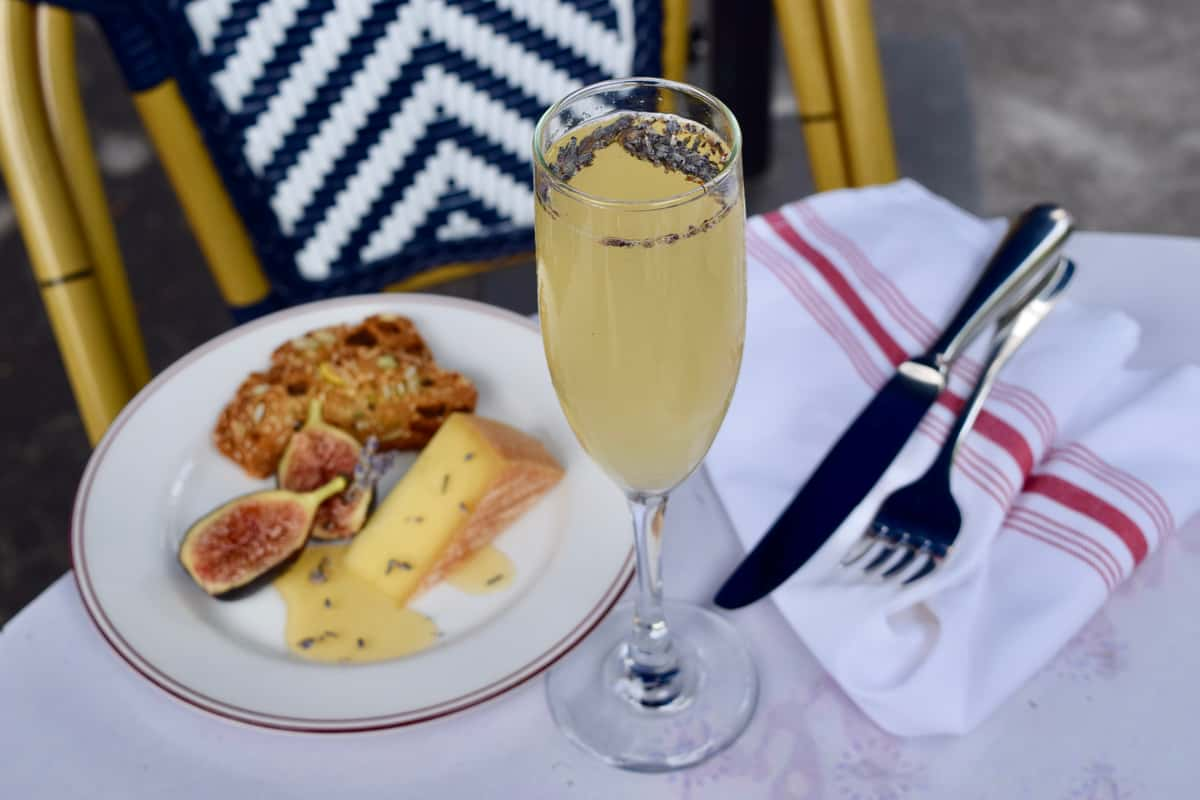 Lillet
Lillet
Lillet is a French wine-based apertif served in various cocktails or on its own. Apéritifs are alcoholic drinks served before or after a meal. In 1872, Raymond and Paul Lillet, fine wines, liquors and spirits merchants, created the first and only aperitif from Bordeaux, the Lillet. After the Second World War, the family-run company decided to focus on exporting the brand to the US market. It took off in the U.S market in 1945 with the launch of Lillet Dry, which could be mixed with gin or served in cocktails and inspired the famous Vesper. Produced in Pondesac, France, it is a low-proof blend of 85% Bordeaux region wines and 15% macerated liqueurs, mostly citrus liqueurs. The original Kina Lillet includes quinine liqueur made of cinchona bark from Peru.
There are several varieties of Lillet –
Lillet Blanc: A sweeter variant of the white-wine-based version with reduced quinine flavoring, replacing the Kina Lillet
Lillet Rosé: A rosé-wine-based liqueur
Lillet Rouge: A red-wine-based liqueur first suggested by the American wine merchant and importer Michael Dreyfus, one of the first to import Lillet into the US
While everyone thinks of rosé and champagne as the go-to summer drink, they forget about the Lillet spritz! Much like its Italian counterpart, the Aperol spritz, the Lillet spritz is rising in popularity as a refreshing, summer cocktail. Just serve it with soda water and whatever berries or citrus fruits and you have yourself a light, floral cocktail. At 17% ABV, it's right in the middle of wine and spirits, making it the perfect drink to sip on all summer long.
You can drink Lillet on its own, over ice, or as a cocktail. We have three different cocktail variations, which include –
Lillet Vive: Lillet Blanc, Cucumber, Strawberries, Orange, Tonic
L'Elehant Rosé: Lillet Rose, Crème de Pêche, Grapefruit
Rouge et Spritz: Lillet Rouge, Orange, Tonic
Depending on what flavors you like, you can mix and match various fruits and herbs with this versatile drink. Come try it on its own or as a spritz!