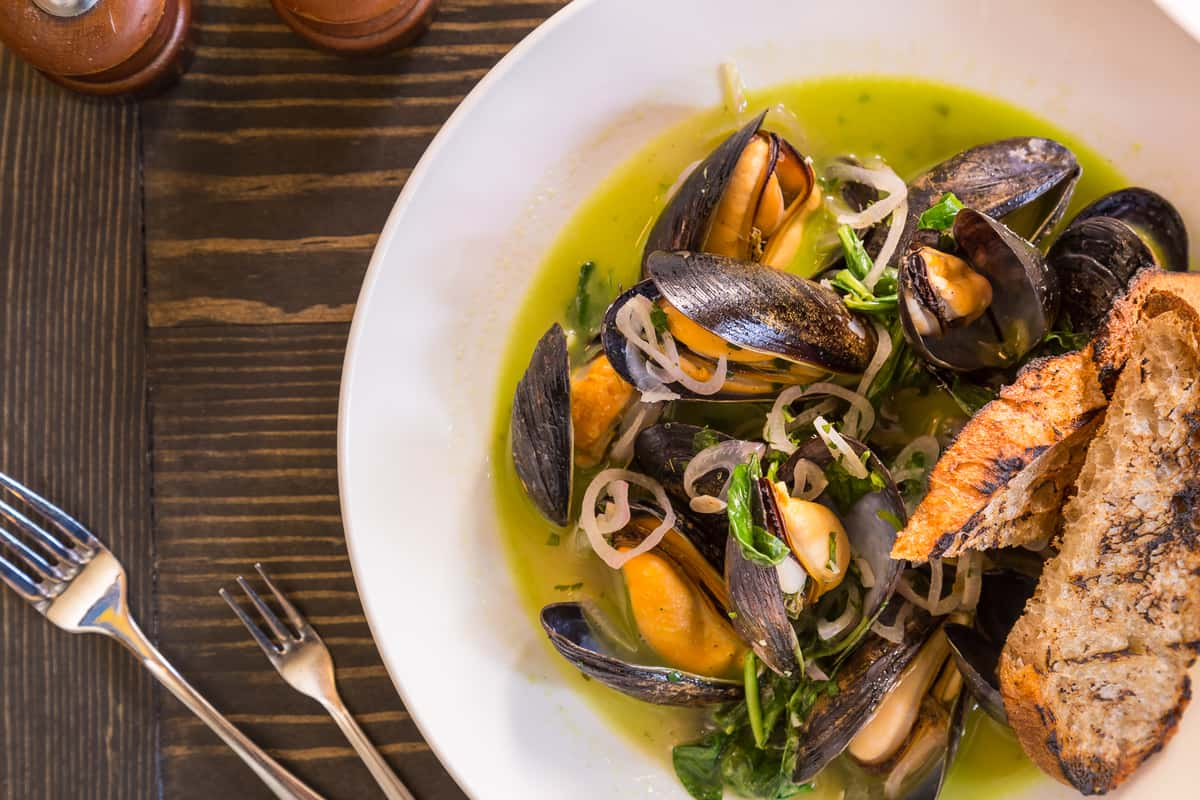 Les Moules
Les Moules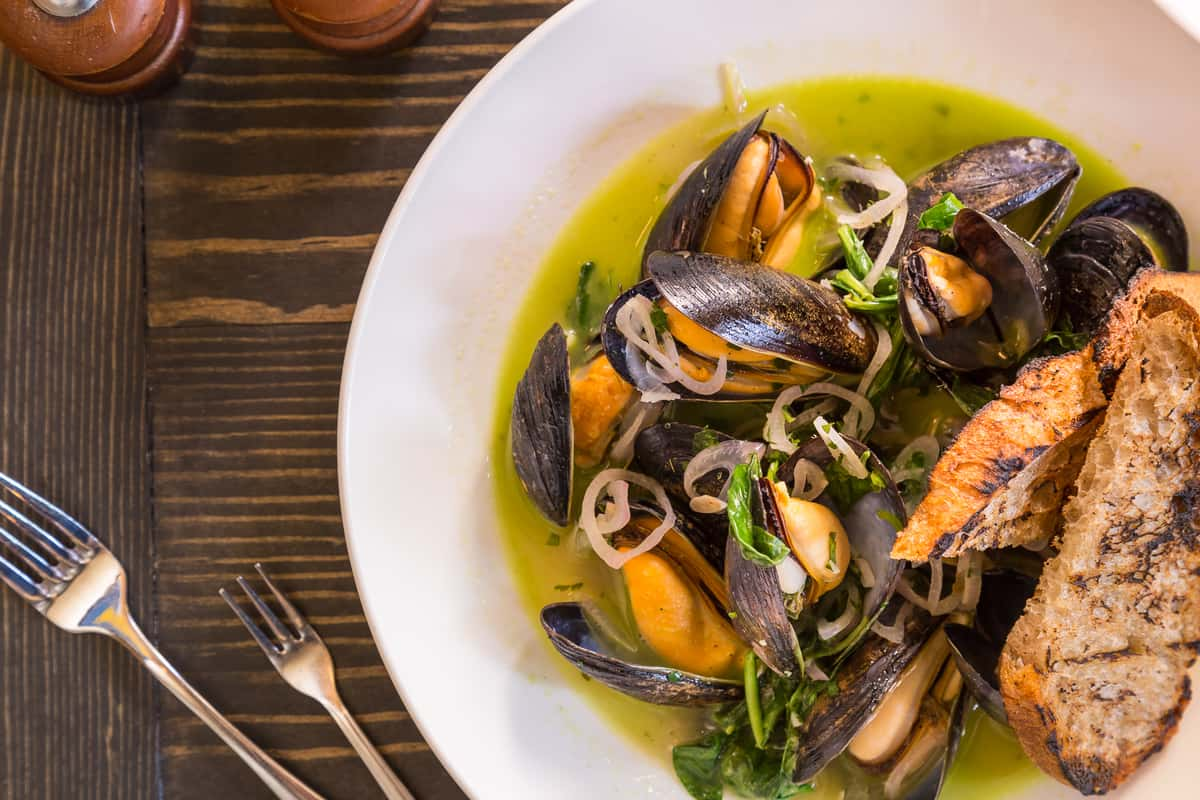 Moules-frites; 'mussels and fries'.
It is served as a main dish in France, though it is thought to have originated in Belgium and is even considered the national dish of Belgium. French fries itself is arguably a French/Belgium dish so it's no wonder moules-frites are a classic dish sold all over France and Belgium. It seems like a more luxurious and elevated dish than it is but in France it is served casually at cafes and bistros.
The mussels are usually served in a steaming pot or pan (the same one used to cook them) with the fries on a separate platter so that they do not become moist. There are several variations and preparations of moules – the most popular one being moules marinière: these are simple mussels cooked with white wine, garlic, shallots, parsley, and butter. Other variations include: moules natures, moules à la crème, moules à la bière, moules à l'ail, which can be cooked with flour and cream, beer, celery and leeks.Mussels are already incredibly flavorful by themselves so they don't need heavy seasoning or sauces, however white wine a must. Steaming white wine lends acidity into the briny mussels. Fresh herbs and garlic add an instant boost of flavor to any dish but this dish would be completely lost without them. The most important part of this dish is to use fresh, high-quality ingredients. When cooking seafood like mussels, they must be absolutely fresh. Let's not forget about the fries or pomme-frites. Fries are a welcomed addition to this dish and is used to soak up ever last bit of the briny, garlicky both.
At Left Bank, we serve les moules in two ways:
PROVENÇALE – Tomatoes, Basil, White Wine, Herbs de Provençe.
FLORENTINE – Spinach, White Wine, Garlic, Shallots, Pernod Garlic Butter. Pernod is occasionally added to the broth to accent the warm, anise flavor.
What's not to love about this dish? It's fresh, easy, and flavorful and you can really play around with the dish and flavors. Make sure you pair it with a cold glass of white wine to get the ultimate flavor pairing.