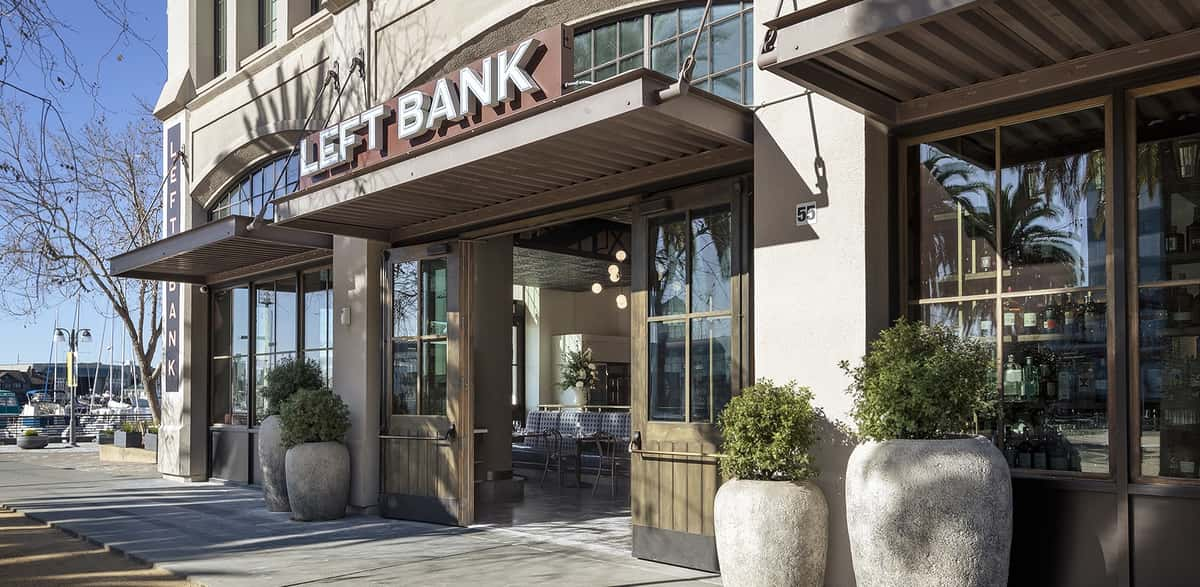 Join us for Oakland Restaurant Week 2023 at Left Bank Jack London!
Join us for Oakland Restaurant Week 2023 at Left Bank Jack London!
Written by Haili Langston
Left Bank Jack London, the newest addition to Oakland's vibrant food scene — with its exquisite French cuisine dishes and stunning waterfront views — is excited to have opened just in time for Visit Oakland's 2023 Oakland Restaurant Week!
From March 16th through March 26th, Oakland Restaurant Week will be showcasing the diverse culinary scene of Oakland with special menu offerings, promotions, and special deals at participating restaurants. It's a great opportunity for foodies to explore new restaurants and try local cuisines at affordable prices. So on your way to the Left Bank at Jack London Square, take some time to enjoy the local restaurant scene and Oakland's beautiful waterfront.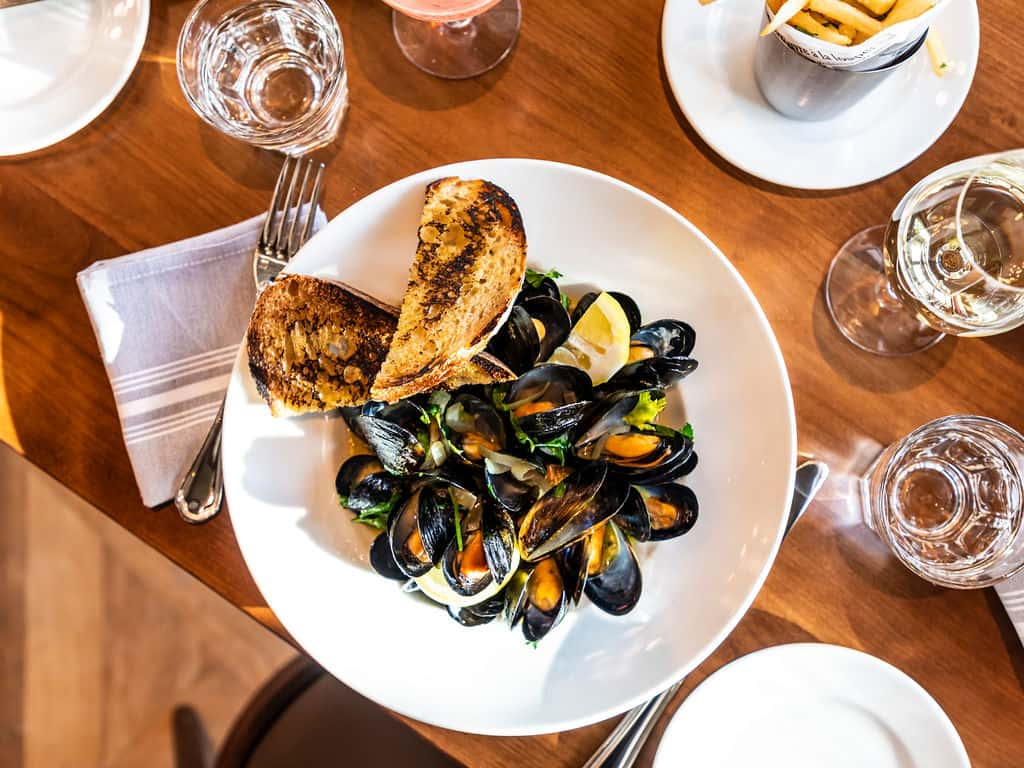 During Oakland Restaurant Week, Left Bank Jack London is offering a special dinner prix fixe menu with delicious seasonal items. Our three-course dinner menu has several combinations available, like your choice of Escargot or Salade Verte as a first course. Our second course options include Mushroom Bourguignon, Rocky Jr. Half Roasted Chicken, and Moules Frites. To end the meal, we offer a Tarte Au Citron, a delicate lemon tart with cranberry wine sauce and a citrus meringue cookie crust, or our decadent Chocolate Torte, a flourless chocolate cake with vanilla Anglaise, whipped crème fraîche, and chocolate tuile.
The restaurant features an elegant, sophisticated ambiance with rich French blue and red walls, a tin ceiling, mosaic-tiled floors, and blue wallpaper highlighting local landmarks of Oakland, such as the bay bridge, working cranes, and Left Bank Brasserie itself. This location also offers a large outdoor patio to dine at and enjoy the spectacular views of the bay.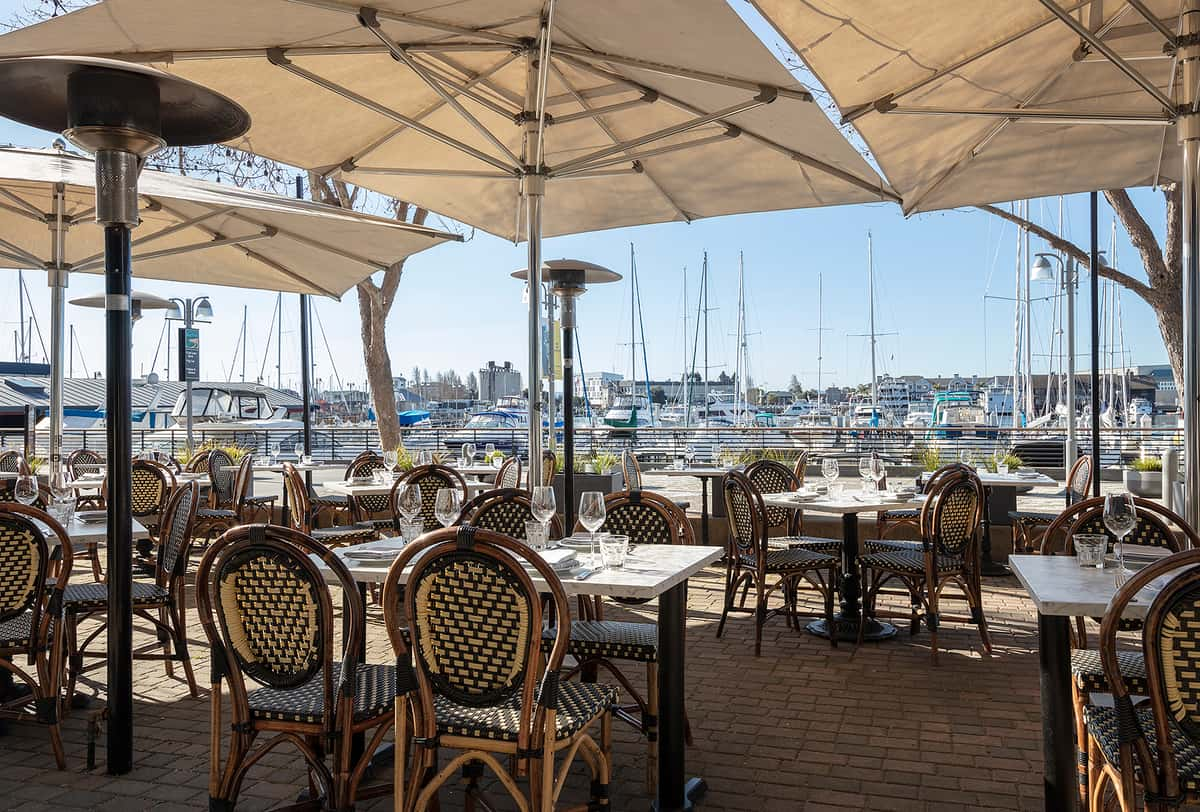 If you are feeling like a drink, join us at our open wrap-around bar, which features our signature red barstools, white marble bar top, and an array of drink options. One of our American Bar cocktails you can look forward to is our Left Bank Bee's Knees, which includes lavender-infused Bulldog Gin, honey, and lemon for the perfect refreshing beverage. Another spectacular option is our Cask and Coffee Negroni. This delightful cocktail includes Remy 1738, Campari, Mr. Black Coffee Liqueur, Luxardo Amaretto, and Trinchero Sweet Vermouth.
Suppose you are feeling like a glass of wine instead. In that case, we offer a large variety of developed, well-curated wine selections of bottles and by-the-glass options from French and local producers, selected to complement the brasserie fare. All of our wines are showcased in our beautiful glass wine wall, for a glimpse at each bottle before making a decision. We also offer an extensive collection of rotating taps, seasonal drafts, and bottled beer. Our options are almost endless.
We can't wait to welcome you to Left Bank Jack London and share our passion for French cuisine and exceptional hospitality. So if you are in the area during Oakland Restaurant Week, please stop in and enjoy our new location, and we will give you the best service possible. Make your reservation today and join us for a culinary journey you will never forget!