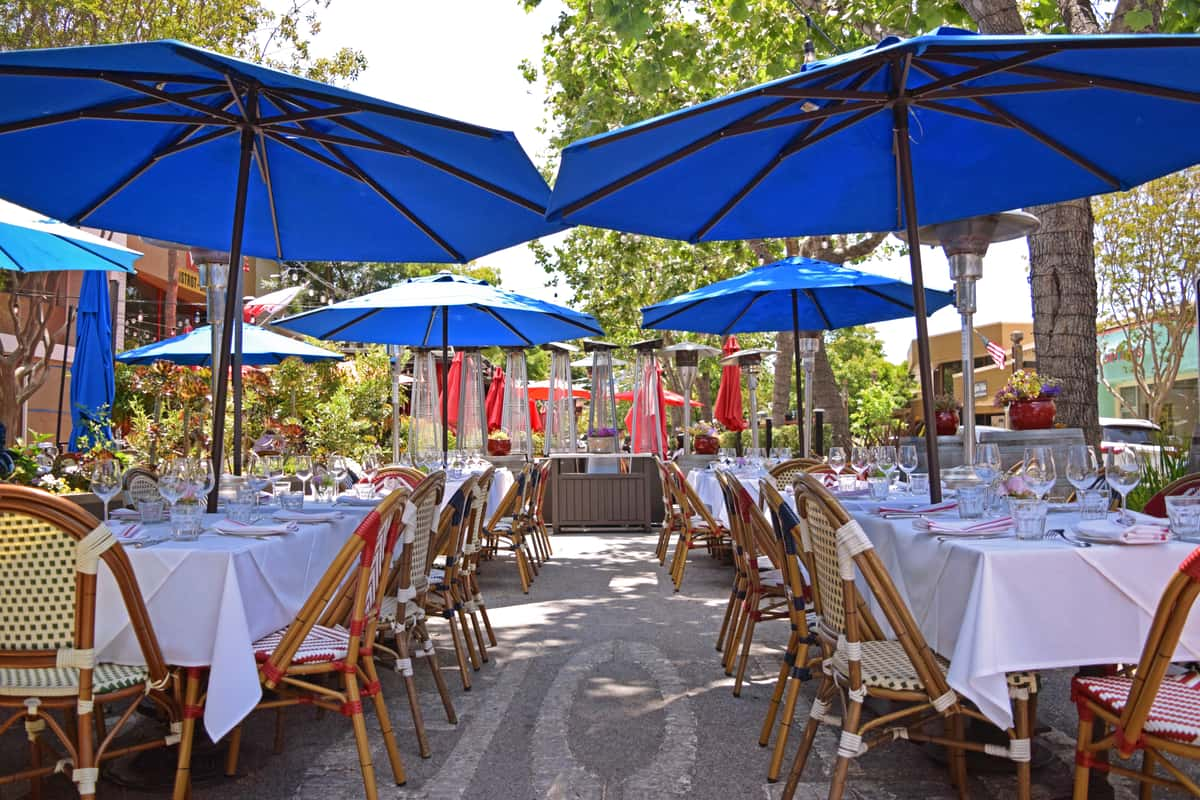 Celebrate Summer at Left Bank: Perfect Venue for Weddings, Baby Showers, Patio Dining and Events
Celebrate Summer at Left Bank: Perfect Venue for Weddings, Baby Showers, Patio Dining and Events
As the warm sun graces us with its presence this summer, it's the perfect time to celebrate and indulge in the joys of life. Whether you're planning a wedding, baby shower, corporate event, or simply looking to enjoy a delightful French meal on a beautiful summer day, Left Bank offers the ideal setting to create lasting memories. With our private dining spaces and charming outdoor patios, we can't wait to offer our guests an unforgettable dining experience.
Indoor Private Dining Spaces: A Captivating Ambiance for Special Events
Our indoor private dining spaces provide an enchanting atmosphere for all of your special occasions. Immerse yourself in our elegant French décor, where every detail has been meticulously designed to evoke an authentic Parisian vibe. The combination of warm lighting, rustic wooden accents, and tasteful floral arrangements sets the stage for an unforgettable event.
The Culinary Delights: Exquisite French Cuisine
At Left Bank, culinary excellence takes center stage. Delight your guests with an exceptional dining experience curated by our talented chefs. Our menu features a tantalizing selection of French-inspired dishes prepared using the finest, locally-sourced ingredients. From delectable hors d'oeuvres to sumptuous entrees and mouthwatering desserts, our culinary team creates a symphony of flavors that will leave your guests craving more.
Patio Dining: Soak in the Summer Vibes
When the sun is shining and the gentle breeze caresses your skin, there's nothing more delightful than enjoying a meal on one of our picturesque patios, whether it be along the waterfront at Jack London Square, in the bustling heart of the Santana Row shopping center, surrounded by lush greenery in Menlo Park, or at our historic downtown Larkspur location. Each of our patios provide a charming and relaxed setting for outdoor dining, perfect for savoring the flavors of our delectable French fare while embracing warmer summer weather.
The Benefits of Hosting Your Event at Left Bank:
Impeccable Service: Our dedicated event planning team is committed to ensuring every detail is flawlessly executed. From initial planning to the day of your event, we strive to exceed your expectations and make your experience truly memorable.
Customized Menus: Our culinary experts are delighted to work with you to create a menu tailored to your preferences and dietary requirements. We accommodate a wide range of tastes, ensuring that every guest is well cared for. Vegan and vegetarian options are available upon request.
Stress-Free Planning: Organizing an event can be overwhelming, but at Left Bank, we alleviate the stress by offering comprehensive event planning services. From menu selection to décor arrangements, our experienced team is there to guide you every step of the way, allowing you to relax and enjoy your special day.
All Party Sizes Welcome: We offer a wide variety of room and table configurations at each of our locations, so that parties of all sizes can fit comfortably. For extra-large parties, we also offer full restaurant buy-outs, so that you can enjoy the privacy of having the entire restaurant to yourself.
With our indoor private dining spaces, exquisite French cuisine, and enchanting outdoor patios, Left Bank ensures an unforgettable experience for family get-togethers, bridal showers, office parties, and other special events. Embrace the warmth of the season, bask in our French ambiance, and let us help create a lasting impression for you and your guests.
Contact us today using the "Private Dining" tab above to start planning your dream event and enjoy the magic of a summer celebration!